23 May 2021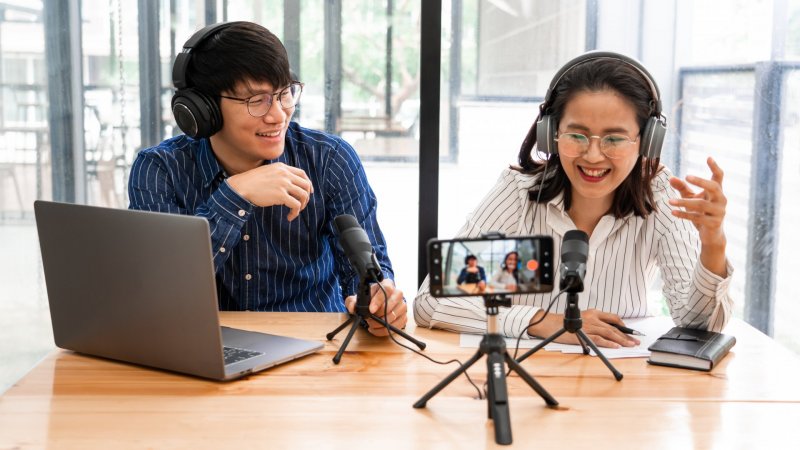 Podcasts or audio digital files have become a big part of our daily lives, whether we need inspiration or to learn a new language or skill. We can listen to them at home, on the bus, or even at the gym, and it is free. These online broadcasts follow the format of a radio talk show with a presenter, guest speaker, and panel of experts. In the current economic climate, we need to be more money-wise, making Financial Podcasts very popular.
Financial podcasts cover a range of finance topics, from getting out of debt to trading in currencies, visit Fxforex.com to learn more. To help you reach financial well-being, we listed the 5 Best Financial Podcasts.
So money
If you are a new-comer to finance, then the So Money podcast, presented by Farnoosh Torabi, is the one for you. This daily podcast is a great way to get you started on your financial journey. She makes complicated finance topics easy to understand, and her information is always accurate and up to date.
She also hosts a weekly podcast, "Ask Farnoosh," where she answers complicated questions with practical advice. Guests on her show include celebrities and entrepreneurs who share their money stories and strategies. The sharp-witted and unique presentation of this podcast will keep you informed and entertained.
The Dave Ramsey Show
Are you drowning in debt or need to get a handle on your expenses, then look no further than the Dave Ramsey Show. This podcast's step-by-step approach teaches you how to create an action plan to tackle your debt and plan for the future. Listeners share stories of how they became debt-free, making this podcast not only educational but also inspirational.
Suze Orman's Women and Money
Listening to Suze Orman's podcast "Women and Money" (And the Men Smart Enough to Listen) is like having your own finance guru. In her podcast, which airs twice a week, Suze shares her many years of experience with her listeners in a friendly and factual way. She empowers you to control your financial destiny and achieve financial well-being by covering topics such as investments, debt control, and retirement.
Money for the rest of us
This podcast presented by J. David Stein helps new investors make smart investment choices. David, a former Chief Investment Strategist, teaches the basics of money and takes you on a financial journey to becoming a confident investor. If you are ready to start investing and do not want to hire a Financial Advisor, listen to his daily podcast to learn how.
Bloomberg Masters in Business
Corporate Financial Professionals all listen to the Bloomberg Masters in Business podcast. Barry Ritholz presents this weekly podcast and delves deep into economics and finance. He interviews top industry experts such as Financial Managers and CEOs in each podcast, and they bring a wealth of experience and industry knowledge to the table